There's Plenty of Benefits to Nature Trails!
Connecting nature trails can support a spectrum of different benefits and opportunities!

Environmental Benefits
Reduced Erosion– Well managed and properly built trails reduce erosion and degradation, compared to unauthorized trails. Erosion can reduce downstream water quality and reduce the livability for sensitive species mayflies, caddisflies, and other invertebrates which act as a food source for growing fish. Erosion generally reduces the ability for vegetation to grow in a given area and can result in barren spots⸺ rather than lush moss, herbaceous plants or ferns.
Increased Connectivity- In the long-term, connected trails will inadvertently protect a buffer zone of greenspace and thereby help to provide passageways between natural areas. Remember, it's not always the amount of parks that matters for the environment, it's also the amount of connectivity to other parks with natural areas to provide adequate habitat for birds, amphibians, lizards, and other urban creatures. 
These trails can be green networks, corridors, or linkages (whatever you want to call them) which reduce habitat fragmentation! If you'd like to learn more about how habitat fragmentation threatens biodiversity, read here for an article from Nature Trust BC.
Promote Stewardship- Such trails can increase people's time spent connecting with nature, and in turn, invoke thoughts on what these places mean to them and help inspire people to be involved with environmental issues.
Health Benefits
Improved wellbeing- Outdoor recreation via trails can calm the mind and exercise the body. Spending time in nature has been noted to reduce stress & anxiety, while improving self esteem, according to academic studies like this one.
Happier communities- Studies show that when people spend more near natural environments, they tend to feel happy, generous, and a stronger sense of community identity.
Reduced health risks- There's evidence that physical activity can reduce British Columbians risk of health problems such as: stroke, osteoporosis, heart disease, Type 2 Diabetes, colon cancer, hypertension, and breast cancer. 
Social Benefits
Makes everything a little better- Trails provide a place for people to get out, see other people, and have opportunities for social interactions or connections. Utilizing trails (hiking, biking, jogging, dog-walking) can be a form of healthy entertainment that helps enrich a person's daily life. Enjoying and maintaining nature trails can be a hands-on community-based activity.  
Largely inclusive activity- The diversity of trails in the Coastal Connector project offers a little something for everyone. People of different ages, genders and socioeconomic status can enjoy these trails. Whether you want to challenge your team to a marathon or just have an afternoon with a friend, a well identified trail network can foster social ties where people don't always need to spend money. For beauty paths and trails which are wheelchair accessible, check out these posts by All Trails (for Victoria) and Vancouver Island Travel (for all of Vancouver Island).
Creation of partnerships- Due to the nature of trails (ha!) partnerships & agreements between various stakeholders is an important part of the process. Opportunities for collaboration can bring people together with a common goal in mind and help foster a sense of community. 

Safety- There's some evidence which suggests that access to vegetated streets, walkways, and areas around trees can reduce the frequency of aggression and crime. Helps people chill out! However, there are definitely things to consider before going out-and-about in the "wilderness".
Economic Benefits
Diversification of local economies- Increased access and traffic to nearby businesses and increased value to nearby properties are examples of direct benefits. Increased visitation to our parks, bringing potential revenue into the greater system. Establishing a comprehensive network can promote the potential for future opportunities for outdoor adventure and outdoor sports events.
Reduced Healthcare Expenses- A 2004 study from the BC Ministry of Health estimated value for healthcare expenses related (both directly and indirectly) to physical inactivity by patients to be $573 million/ year.
Later, a 2011 study by the Ministry of Forests, Lands and Natural Resource Operations  estimated that recreational sites and trails were found to be highly correlated with avoiding $4.4 to $6.7 million/ year worth of healthcare.
Taking into account the dimensions, these benefits can be promoted by investing in trail building and maintenance. That said, these are the types of benefits you can help support with donations and memberships!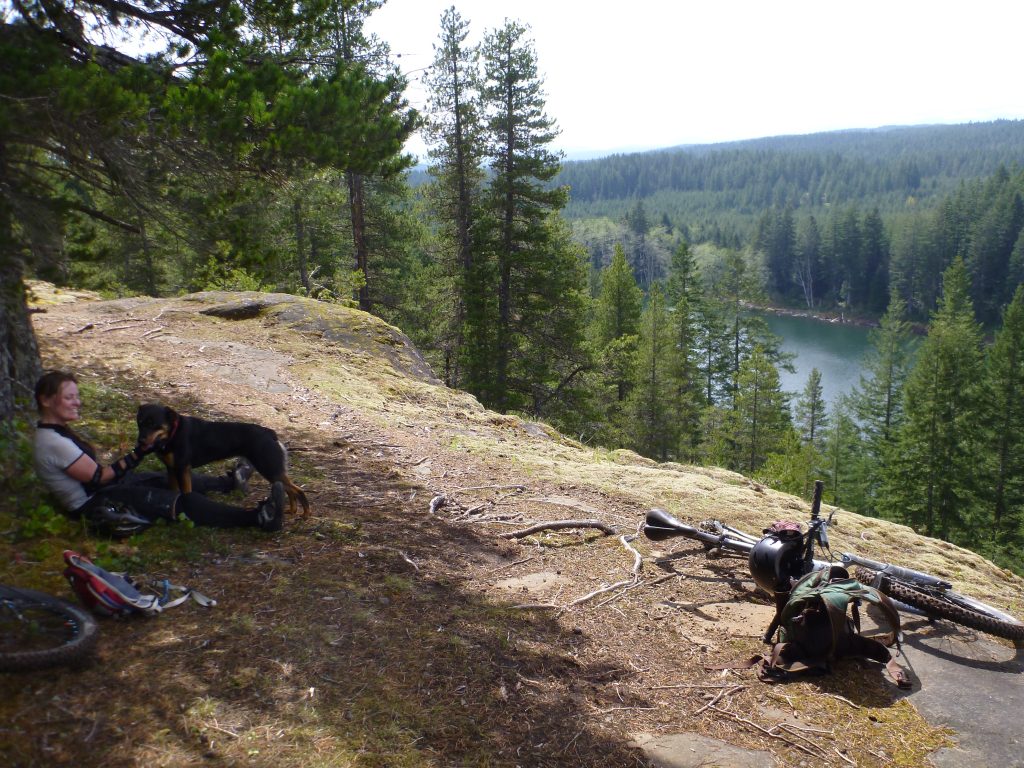 Connect with us- Share your ideas