Local nature trails can be the best outdoor gym and NTS donations can be like your gym membership!
Use nature trails want to encourage more of them? Earn good trail karma by being a one-time or monthly NTS donor.
Donations like these help our ability to support nature trails development and enhancement. The generosity of our amazing community has helped contribute to sustainable trail networks on Southern Vancouver Island.
If you can help, please use the button below to donate.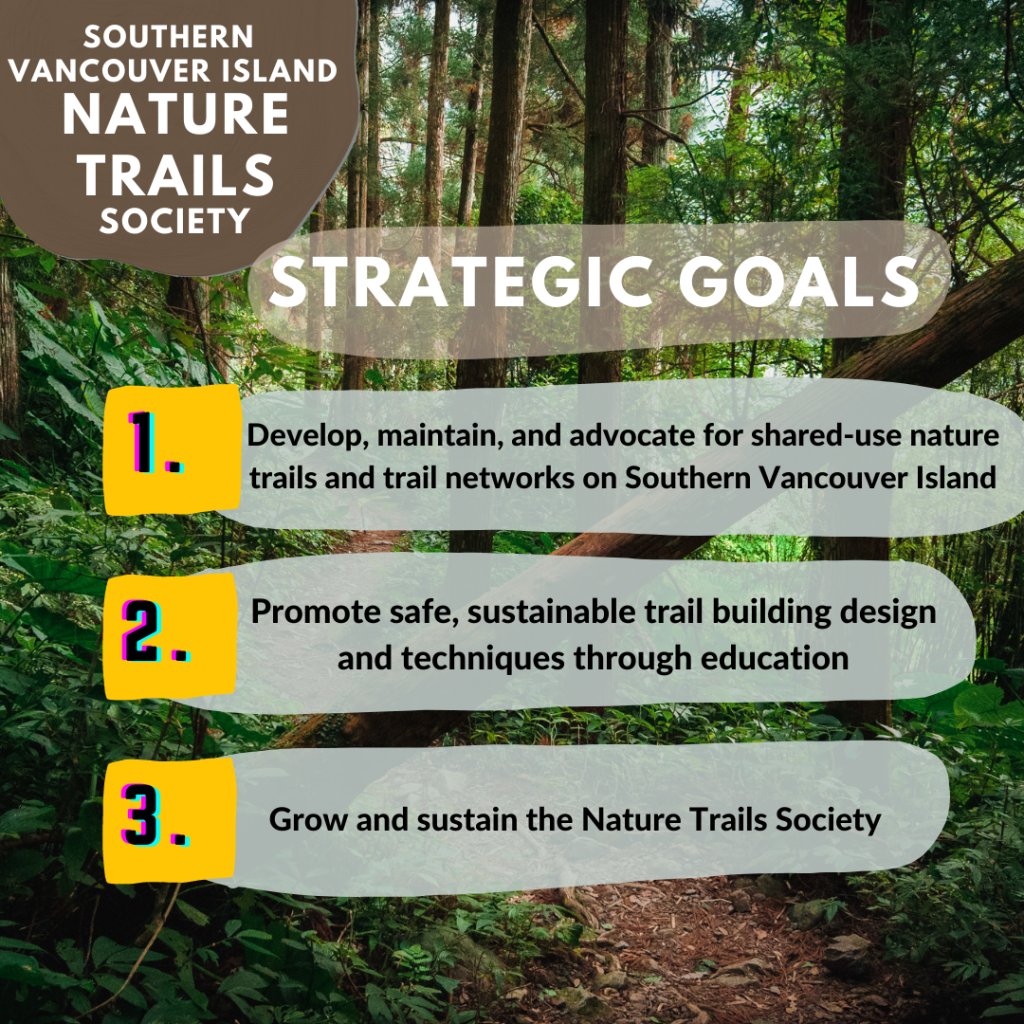 We provide tax receipts for all donations, so please fill out your mailing address in the PayPal form accordingly.
Please include your email to receive an electronic tax receipt for any donations.